Uniqueness & difference in the jewelry come from fresh & new ideas. This art of representing jewelry according to your own imagination is known as Custom Design Jewelry. Thinking about custom ideas is easy, but when it comes to transforming those ideas into a reality, this may take a toll on your pocket & time as well.
So, to solve this problem, Ellis Fine Jewelers has brought 5 main pillars of custom design jewelry that can help you to buy custom design jewelry. This 5 points will allow you to acquire the perfect customized piece without employing extra time and shelling out extra cash from the pocket.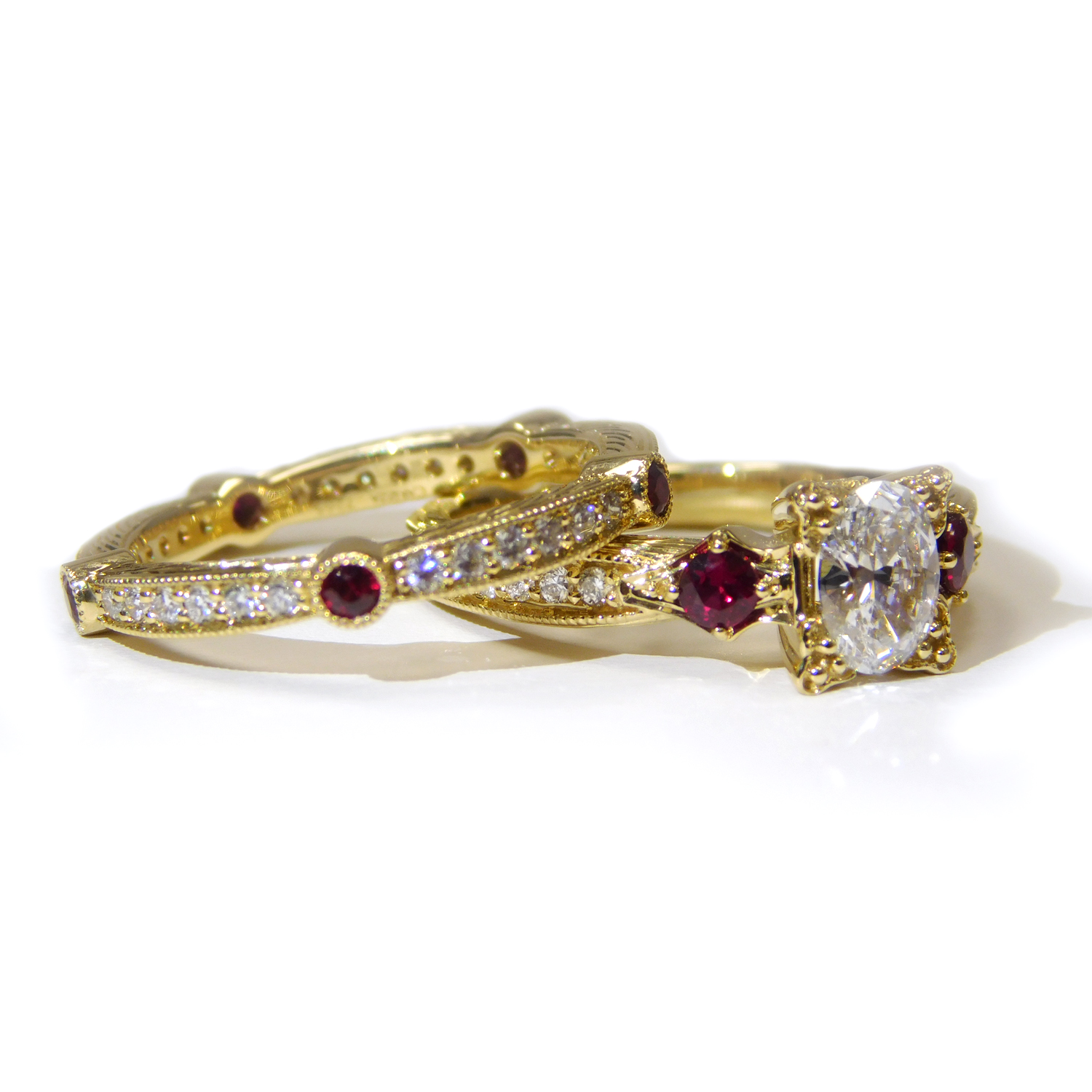 let's explore the 5 main pillars of the custom design jewelry:
PLANNING & DESIGN IDEAS
Every creative & unique thing need a proper planning because an ideal planning creates a way to creative ideas. If you want to add a custom feel to your jewelry piece, then make a detailed plan. This plan comprises the detailed acknowledgment of the type, portion, style of customization you need in your jewelry. This will help you to plan your budget efficiently.
SIZE, SHAPE & SETTING
Next comes the look & appearance of your custom design piece. If you want to achieve that wow element in your jewelry, then you need to focus on its size, shape & setting. These 3 factors determine the appearance of your customized piece.
Size - It is an important considering factor while buying or selecting jewelry like an engagement ring, wedding band, and stylish neck piece. While custom designing the piece, this size factor will help you to keep your jewelry safe and secure.
Shape - Shape plays a crucial role in custom designing the jewelry. It is the shapes of diamond or stones that bring uniqueness & add a custom element to the jewelry. It is the shape that transforms the simple jewelry into an awe-inspiring piece.
Setting - This is the important considering factor while buying an engagement ring or wedding band. Different will be the setting, unique will be the ring or band.
METAL CHOICE
Metal choice contributes to making your customized jewelry more alluring & unique. When it comes to selecting varieties, numerous options are available including Yellow, White, & Rose Gold, Sterling Silver, Platinum, Titanium, and much more. Before selecting an ideal metal type, consider the few important things like wearer's style & preference, skin tone, and nature of the skin. While assembling custom piece, always prefer the hypoallergenic metal type that is comfortable to wear and does not cause any skin allergy.
DIAMOND OR COLORED STONES
Now you need to decide upon that what you want to choose to embellish your piece, diamond, gemstone, or colored stone? To acquire the perfect & authentic diamond/stone jewelry, you need to acknowledge the science of authenticity clearly. To achieve this, you need to go through 4 essential elements of diamond quality - Cut, Clarity, Carat, and Color.
CERTIFICATION & INSURANCE
The value (credibility & authenticity) of the custom design jewelry is determined by its quality. Thus, to acquire authentic & certified jewelry you need to choose a professional & certified Jewelers, who can ensure you with the certified diamonds that are ethically sourced by GIA and IGI. Always consider keeping your ring safe & secure with the suitable insurance policy.
These are the 5 main pillars of the Custom Design Jewelry that give the better insight into the way of acquiring value for money customized piece.
If you are looking for an exotic collection of the diamond & non-diamond Custom Design Jewelry, then visit us at Ellis Fine Jewelers located at 29 Union Street South, Concord, NC, 28025. You can also call us at 704-782-9314 or ping us on Facebook, Twitter, Instagram, or Pinterest.