Over the past few years, we have seen that Vintage style Jewelry items are back in the fashion world. It has gained immense popularity among couples that they choose a vintage ring as their Engagement Ring to symbolize their love and bonding. Classic Vintage style can not only add a vibe of uniqueness to your Engagement Ring but also enhance the style of the wearer.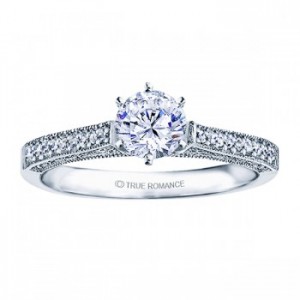 So, if you are planning to buy a unique and classic Vintage Engagement Ring for your partner, you need to acknowledge a few important factors. These factors can help you to acquire most delicate masterpiece. So, keep below factors in mind while choosing the vintage engagement ring: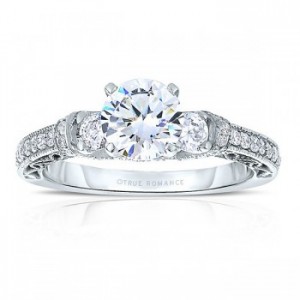 Understand the Difference between Vintage & Antique
For shopping right and perfect Vintage Engagement Ring or any vintage jewelry, it is important for you to understand the concept of vintage jewelry. Most of the people think that Vintage Ring and Antique Ring are one of the same things. But both are entirely different from each other.
Antique Engagement Ring - The Engagement Ring that was created over 100 years ago and whose designs & styles were inspired by Art Deco, Victorian, Edwardian, and Georgian eras.
Vintage Engagement Ring - The Engagement Ring that was not previously owned but whose designs & styles were inspired by a different era.
So, understand the difference and the importance of both the ring and then shop for your Engagement Ring.
Consider 4Cs While Buying Diamond Vintage Engagement Ring
If you are a bride-to-be and planning to purchase a special diamond Vintage Ring for your engagement, then you should for sure consider the 4Cs of the diamond. This is the most crucial factor that assures you that you have purchased perfect diamond jewelry without being cheated. These 4Cs consist of Cut, Carat, Clarity, and Color. Cut of the diamond will affect the brilliance, and Carat refers to the weight and size of the diamond. Clarity grade of VVS2 or higher will always offer a clear diamond, whereas, Color provides a wide range of option to accentuate your ring.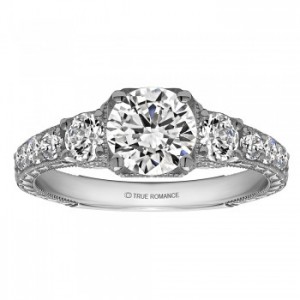 Focus on Certifications
When it comes to authenticity and credibility, it is very important for you to choose a reliable and trustworthy jeweler or jewelry store. Always purchase jewelry from reputable jewelers, who can assure you with certifications and credentials. The certifications are useful for insurance purpose.
These were the few factors that you should for sure determine while buying Vintage Engagement Ring or any other vintage inspired jewelry. Remember one thing, to acquire a perfect vintage engagement ring, you need to invest your time in research, don't take any quick decision because buying Vintage Engagement Ring is a one time purchase and investment. Furthermore, with the above tips, finding a perfect and unique vintage-inspired engagement is no more a daunting task.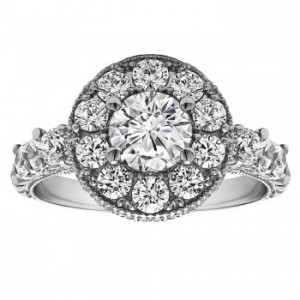 We, at Ellis Fine Jewelers, have a collection of Vintage Engagement Rings that is perfectly designed for the bride-to-be who loves vintage style. Visit our Jeweler store at 29 Union Street South Concord, NC 28025 or give us call at 704-782-9314.