Anniversary Bands have become a popular choice for numerous couples. In the past few years, we have noticed that traditional anniversary gifts like frames, perfumes are now replaced with other modern options like Anniversary Bands. They largely preferred to buy Anniversary Rings because it can not only accentuate the wearer's finger, but also give them a chance to wear something new and fresh.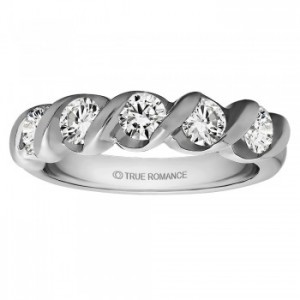 Wedding Band is a perfect choice as an anniversary gift. So, if you are planning to get Anniversary Band for your partner, two things you need to keep in your mind - First, Your Partner's Style and Secondly, Way to select Anniversary Bands for your First, Fifth, and tenth anniversary. In today's blog, we will highlight a few ways to choose perfect Anniversary Bands for your first, fifth and tenth anniversary. First Anniversary - Gold Anniversary Band First wedding anniversary, plays a significant role in couple's life because this can be a perfect time for them to celebrate all their precious memories. Gold Anniversary band embellished with diamonds is the perfect romantic connotation that makes your partner happy. If you want something unique and more elegant, then you can also try for white and rose gold, this can enhance the style of your anniversary band.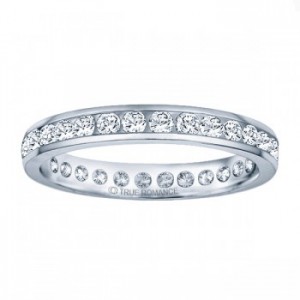 Fifth Anniversary - Gemstone Anniversary Band On fifth wedding anniversary, a couple is no longer a newlywed. Usually, fifth traditional anniversary gift includes wood, silverware. Wood symbolizes strong relationships and silverware represents connectivity. When it comes to jewelry, Sapphire gemstone anniversary Band/Ring play a significant role. Wedding band gilds with sapphire symbolizes loyalty and truth in a relationship. A wide range of hue is available, including feminine pink, regal blue and much more that can highlight your style.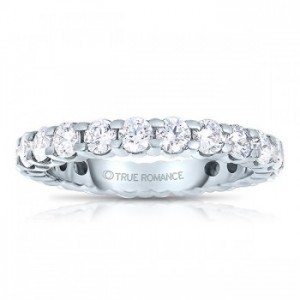 Tenth Anniversary - Diamond Anniversary Bands A tenth wedding anniversary, a milestone occasion calls for the diamond because ten years of a relationship deserve to be shine like a diamond. Thus, Diamond Anniversary Band is the perfect anniversary gift that commemorates all your lovely moments. Diamond symbolizes true love. Nowadays, multiple varieties of Diamond Anniversary Bands are available on the market that can enhance your partner's style.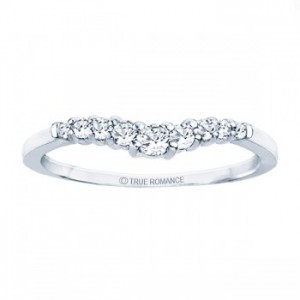 Where to Buy the Perfect Anniversary Band Start surfing for exclusive collection of anniversary band? Visit Ellis Fine Jewelers and check out our awe-inspiring collection of Anniversary Bands that can make your partner happy. Share your customized style or make an appointment today! Save