The market for pre-owned things is big. The wristwatch market is no exception. Even though a wristwatch is a personal item, at some point, people are willing to part with it and buy something more expensive or more special to them. This week, we at Rolex Watches, offer some guidance on where and what to look for. Before we begin, it is essential to understand that the market for pre-owned watches can be categorized into, those being fairly new watches and vintage watches. At the moment, the discussion will be on pre-owned Rolex watches from the 1990's and later. Things before the 1990's can be considered "Vintage", even though some define vintage as meaning before to the 80's or even before.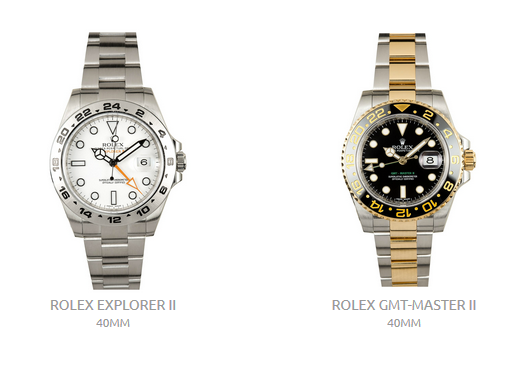 Why are drawing this line? Buying old watches needs a bit more expertise and explanation. We will cover the subject of vintage watches in another article. Why would you want to buy a pre-owned Rolex watch? Well, there could be a chance that a watch you really like is not in production and is not available anymore. Under such circumstance, the only way to obtain such a watch would be in the pre-owned market, unless you hope to come across a never used model at a dealer who has never sold in the place, the chances of that happening are pretty thin.
Service history
It is not so important if the watch is only one or two years old, always ask about the service history of the watch and for the invoice. Since servicing a mechanical watch cost you quite a bit, chances are slim that the seller discarded this important document. If there is no invoice, then understand that the watch hasn't had a service overhaul. Calculate the cost of paying for the service yourself and add it to the watch's price. Decide whether it is still worth going forward. Ask for the official service cost at a renowned dealer.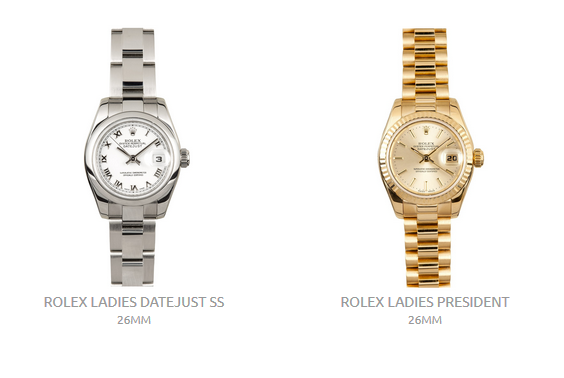 Scratches and Dents
A watch should be worn. We have little use for those who put their new watch in a safe and never wear it again. Not every watch is meant for everyday wear, but it is sad to see most of these elegant watches disappear in collections that never see daylight. Of course, a watch that has been worn will have a few tiny hairline scratches, a few deep scratches and an occasional dent. Ask yourself what sort of shock or bump a watch must have received if a scratch is deep or has several dents. You may still buy it, especially if you have checked to see that all its functions still work, but remember that damages could go deeper than what is seen on the surface.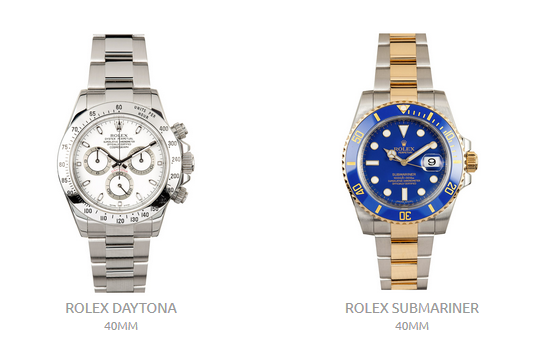 With all the information given above, I hope you are satisfied. If you still have a bit of confusion, contact Ellis Fine Jewelers for further information