Every bride has a desire to get amazing collection of Wedding Jewelry. She want everything to be perfect, right from ring & necklace to her wedding dress. When it comes to buying an elegant Wedding Ring, girls surf different sites and jewelry stores to get a perfect and stylish ring. So, with regards to this, today Liljana Tomova will provide a complete guide to shop for a Wedding Bridal Rings for your special day.
HOW TO SHOP FOR A BRIDAL WEDDING RING SET
By Liljana Tomova
Getting married is obviously super exciting, but having uncertainties about your bridal-jewelry purchase could be burdening and you are definitely not allowed to lose that unique "soon-to-be-bride" euphoric mood, which is so important to maintain during the entire wedding planning. There is no doubt that every bride wants to find the perfect bridal wedding ring set for her, the one that will be a true representation of her style and personality. Since this will be one of the biggest and most expensive acquisitions in your life (at least when it comes to jewelry), you will need to get prepared with some professional, yet friendly bridal-jewelry shopping tips.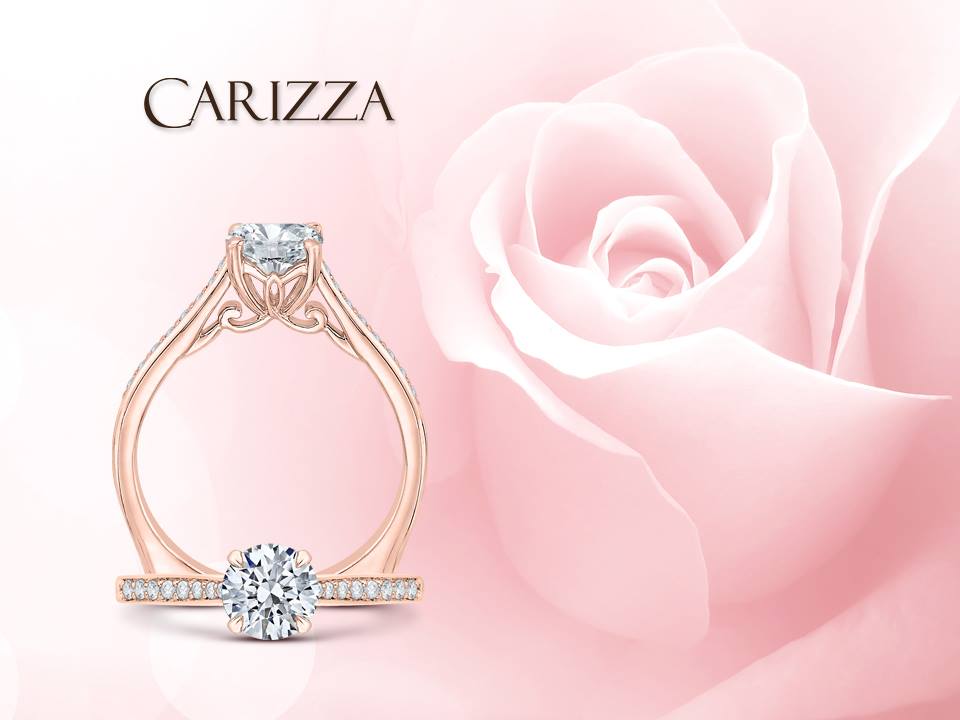 Tip No. 1 - PUT THE CARDS ON THE TABLE
If there is a particular time in your life when you should be most honest with yourself, this is it; get a pencil and a piece of paper to write down the main features you will be looking after in your future dear bridal wedding ring set. What metal you want it to be crafted of; is it white, yellow or rose gold? What is your preferred type and shape of precious gem? What about the setting; do you want to keep it classic, like a solitaire bridal set or you have been dreaming of a delicate halo style full of dazzling stones? Once you have put all these details together in one place, you will have a clearer perspective of what you should be looking for, which will consequently shorten the time and effort spent for your ultimate choice.
Tip No. 2 – DO NOT LET ANYONE INTERFERE IN YOUR SELECTION
This is a common situation when you have a big squad of BFFs, but there is one thing you should bear in mind; it does not mean that if these are your favorite people to hang out with, they have the same taste in jewelry like you. After all, it is you that is going to wear that bridal wedding ring set, not anyone of them, right? You can let you friends share their opinion about this specific matter, but the final word definitely has to be said by you. Follow your instinct, your desire and of course, the detailed, preliminary list we just talked about a few lines above.
Tip No. 3 – EVALUATE YOUR FINANCES
In other words, this means that you will have to set a budget you will stick to during your quest for the perfect bridal jewelry. It is very important to have a talk with your fiancé and see if both of you agree on the amount that you think it is reasonable to spend on this type of purchase. Since you are going to share your life with this person, setting the budget for your bridal jewelry should be a mutual decision and it is going to be just the first one in a row of agreements lying ahead in your journey of a married couple. For instance, if you do not want to spend a small fortune on this shopping adventure, at Kobelli Jewelry you can find a bridal wedding ring set for as low as $554.00. That is right, a beautiful and heartwarming set of wedding rings that will fulfill your hand with lots of elegance for only $554.00. No surprise that we are one of customers' favorite one-stop-shops for fine jewelry, something we are especially happy and proud of.
Tip No. 4 – BE PRACTICAL AND THINK LONG-TERM
Sincerely, what is the point of buying something that you won't be able to incorporate in your lifestyle? In addition to matching your taste and special-occasion look, your future bridal wedding ring set has to suit your everyday outfits and activities too. It will be quite difficult and annoying to have to remove it often, because it will make you feel uncomfortable with the way you do and look. Hence, the reason why a bridal set is considered a significant part of a woman's lifestyle, so do not take its flexibility for granted. Moreover, make your selection based on whether this is the jewelry adornment you will love to wear in 10 years, considering the change of style, professional and social environment in between.
Tip No. 5 – DO NOT SETTLE FOR DIAMOND ONLY
It is clear that since forever, diamonds have always been the most popular, universally appealing option for all types of jewelry. However, if you want to try something different and be different not only on your wedding day, but also all the others after, consider buying a gemstone bridal wedding ring set. Colored stones, such as sapphire, rubes and emeralds are exceptionally attractive and they look stunning in many designs and settings, so they can easily offer you a look that you will cherish for a lifetime. If you want to add more personal meaning to your bridal set, pick a one that is embellished with your birthstone. Another immensely popular alternative to diamond is moissanite, known and desired for its out-of-this-world luster and clarity. And it comes for a fraction of the cost of a diamond, so it is definitely a smart investment.
Tip No. 6 – USE YOUR JEWELRY KNOWLEDGE
This is probably not your first jewelry purchase, so you have already heard about certain terms, such as "the four C's of a diamond" or a "diamond certificate". Use all the information you have at disposal to ease your selection and fasten your decision. Doing this will also ensure quality, which is something you surely want to have from your bridal wedding ring set besides an eye-pleasing and taste-matching look. Understanding the entire buying process is a huge advantage, so make sure to get pampered with some extra jewelry knowledge that you can rely on to make the most out of yours shopping experience….
Read Full Post @ https://www.kobelli.com/kobelli-jewelry-blog/How-To-Shop-For-A-Bridal-Wedding-Ring-Set/
Hope these tips will help you to acquire the stylish and gorgeous Wedding Bridal Rings at a price that will definitely leave you surprised. If you are looking for a place to get an exotic collection of Bridal Wedding Ring, visit at Ellis Fine Jeweler is a perfect option for you.