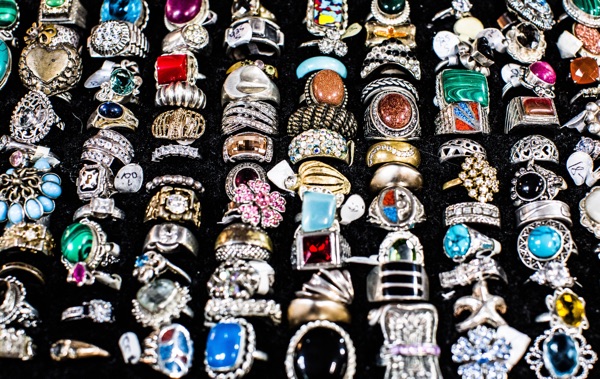 One of the biggest issues for people looking at buying fine jewelry today is that there seems to be a lot of the same. In today's market, chainstore are more prevalent, which means the selection is going to be limited to what they offer. That's why having a creative and independent jeweler, like Ellis Fine Jewelers, is so important. They allow you to do a custom piece. Whether it's mixing gemstones, settings, and materials they already have to get the desired piece or doing it from scratch. Ellis Fine Jewelers will do its best to make sure it provides the most accurate piece they can based on what you are looking to create. Their goal is your happiness. Let's take a look at some of the best pieces you can customize.
Engagement Ring
I think this one is obvious but still needs to be mentioned. An engagement ring is a sign of your love and devotion and as such it should represent that. In a way, buying a classic setting is respectable, however, giving the ring a personal touch helps add to the significance and story of your love.
A custom engagement ring can have a custom setting, a custom style, and an affordable diamond or diamonds. One of the advantages of doing custom is that you can select the gemstones that you want to have. Diamonds are traditional but you can select any type that you want that speaks to you and your relationship. You can also select the amount and quality of the gemstones. You aren't stuck with pre-made rings that often don't get it quite right or may be out of your price range.
Wedding Band
This is an often overlooked piece of jewelry. Historically is has typically been a simple ring made of precious metal. This is changing, actually, has already changed quite a bit. Many times the ring is something that needs to match the engagement ring. If you have a custom engagement ring then chances are you'll want to look at customizing the wedding band.
It is also a chance for men to have a custom piece as well. It used to be the custom was to match the men's and women's rings, but more often this is not the case. Men want something that speaks to their style. There are so many options now like traditional gold, Sterling Silver, and even titanium.
Earrings
A classic gift for all occasions is a pair of earrings. Did you know that you can customize this kind of gift? You can select the style of gemstone, design, and even the backings. It's a gift that can be given on so many different occasions like birthdays, anniversaries, and graduation. Gemstones are varied in their pricing, but more importantly their meaning. Check out our gemstone page to learn a little more about what the meaning is behind gemstones.
Pendants
Another classic that you can customize is the pendant. This is a piece that is meant to be worn as a necklace and can be combined with different kinds of chains like gold or silver to give it an authentic look. You can also select the gemstones and materials used to make it. Here are some pendants to give you an idea of what some of the popular styles are now.
Custom Jewelry Is Easier Than You Think
You can essentially customize any type of jewelry that you would like. Whether it is picking a set amount of gemstones to correlate with an anniversary or making a statement with a specific design, Ellis Fine Jewelers can help you. We can take your design and see it through to its creation. You can choose the quality and artistic direction of the piece you are looking to customize. If you want to know more or would like to see some of the custom piece Ellis Jewelry has done in the past make sure to check it out here.