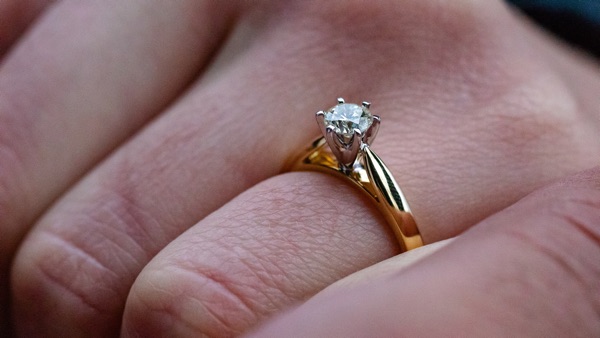 If you have ever walked into a jewelry store with the intent of shopping then, chances are, you have been overwhelmed. There are so many choices available! You're probably getting hit with terms that sound familiar, but in the world of jewelry, may mean something different than what you know. Terms like setting, cut, clarity, and carat. Well, we're here to help you with one of those terms. The setting.
What Is A Setting?
The Setting Type refers to the metal base that holds a gemstone or diamond in place. Each setting style is created to enhance both the beauty of the stones and the brilliance of a jewelry piece. It can come in a variety of styles with each style highlighting something different about the piece. Here are some of the various different styles available in settings.
Tiffany – This style allows for amplified light reflection to improve brilliance. A six prong setting that is as classic as it is easy to clean. However, it can snag your clothes and needs to be regularly checked to make sure it is secure.
Tension – Lasers are used to calibrate the exact dimensions of the diamond and hold it in place in between the open pieces of metal. The Result is that the diamond looks like it is suspended between the two sides of the shank. This is a solid setting but could be expensive should you ever need to resize.
Prong – The most common setting is also sometimes referred to as a "solitaire" setting. This elevates the diamond and maintains a clean look. This setting is easy to clean but like the Tiffany, can snag clothing and must be checked to make sure it is secure.
Bezel – This style has a modern look and is ideal for an active lifestyle. This style encircles the diamond with a thin metal rim to hold the stone tightly. While this style does look good it does not showcase the brilliance of the diamond as well as other settings.
Channel – The stones are set closely together in a row to make them flush with the shank. This securely holds the diamonds in place and offers a unique look. It does take longer to clean them as dirt can be trapped in the channels.
Pavé – This setting is when small diamonds are placed closely together to give the effect of one continuous sparkle. This setting helps to highlight the center stone but sizing is difficult after it has been made.
Halo – Just like a halo on an angel, this refers to the main diamond being surrounded by a setting of diamonds that encircle it. This helps to highlight the appearance and size of the center diamond but you can run the risk of loose side stones.
Contact Us
There are certainly other styles of settings available that you should check into if none of these sounds like the one. Make sure you check out Ellis Fine Jewelers large selection of beautifully designed and set engagement rings. If you have any questions you can of course check us out at ellisfinejewelers.com or call us at 704-782-9314.